All orders are protected by
our Pixel Perfect Guarantee

Fast, Safe Delivery
and Easy Returns
Home > Cutaways > Cutaway Posters
Poster Print of Boeing 787-8 Micro Cutaway Poster
check Made in UK
check Pixel Perfect Reproduction
check Made with high-grade materials
check Carefully packed to aid safe arrival
check UK delivery from only £7.71
Click Here to Buy the Digital File >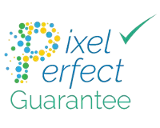 Most popular orders
of this image

Poster Print

Photographic Print

Jigsaw Puzzle
Info
Reviews


Delivery

Pixel Perfect
Poster Print of Boeing 787-8 Micro Cutaway Poster
Poster Prints are printed on superior archival poster paper for maximum colour and vivid imagery. The thinner Poster Paper can be a more affordable option for large prints
Boeing 787-8 Micro Cutaway Poster, includes aircraft interior.
The 787-8 is the base model of the 787 family, with a length of 186 feet (57 m) and a wingspan of 197 feet (60 m) and a range of 7, 650 to 8, 200 nautical miles (14, 170 to 15, 190 km), depending on seating configuration. It is the only 787 variant, and the third Boeing widebody (after the 747SP and the 777-200LR) with a wingspan wider than the length of the fuselage.
The 787-8 seats 210 passengers in a three-class configuration. The variant was the first of the 787 line to enter service, entering service in 2011. Boeing is targeting the 787-8 to replace the 767-200ER and 767-300ER, as well as expand into new non-stop markets where larger planes would not be economically viable. Two-thirds of 787 orders are for the 787-8.
The Boeing 787 Dreamliner is a long-range, mid-size wide-body, twin-engine jet airliner developed by Boeing Commercial Airplanes. Its variants seat 210 to 335 passengers. Boeing states that it is the company's most fuel-efficient airliner and the world's first major airliner to use composite materials as the primary material in the construction of its airframe. The 787 has been designed to be 20% more fuel efficient than the 767 it is to replace. The Dreamliner's distinguishing features include mostly electrical flight systems, a four-panel windshield, noise-reducing chevrons on its engine nacelles, and a smoother nose contour. It shares a common type rating with the larger 777 twinjet, allowing qualified pilots to operate both models, due to related design features.
The aircraft's initial designation was 7E7, prior to its renaming in January 2005. The first 787 was unveiled in a roll-out ceremony on July 8, 2007 (7/8/7) at Boeing's Everett assembly factory, by which time it had 677 on order; this is more orders from launch to roll-out than any previous wide-body airliner. By October 2013, the 787 program had logged 982 orders from 58 customers, with International Lease Finance Corporation (ILFC) having the largest number on order.
Development and production of the 787 have involved a large-scale collaboration with numerous suppliers worldwide. Final assembly is at the Boeing Everett Factory in Everett, Washington. Assembly is also taking place at a new factory in North Charleston, South Carolina. Both sites will deliver 787s to airline customers. Originally planned to enter service in May 2008, the project has suffered from multiple delays. The airliner's maiden flight took place on December 15, 2009, and completed flight testing in mid-2011. Final Federal Aviation Administration (FAA) and European Aviation Safety Agency (EASA) type certification was received in August 2011 and the first model was delivered in September 2011. It entered commercial service on October 26, 2011
This picture is available as Framed Print, Photographic Print, Poster Print, Jigsaw Puzzle, Canvas Print, Metal Print, Photo Mugs, Fine Art Print, Mounted Print, Glass Frame, Acrylic Blox, Classic Framed, Greeting Card, Cushion, Mouse Mat, Glass Place Mat, Glass Coaster
© Flightglobal
Media ID 4978672
(787, 787-8)
A1 (84x59cm) Poster
Our posters are printed on 200gsm semi-gloss poster paper. They are securely packaged, rolled and inserted into a strong mailing tube and shipped tracked.
check Overall Size 84.1cm x 59.4cm (33.1"x23.4")
check Fully covered by our Pixel Perfect Guarantee
check Made with high-grade materials
check Expert colour and quality finish
Watermarking and Website Address do not appear on finished products
Related Categories
Home > Cutaways > Cutaway Posters
Home > Cutaways > Civil Aviation 1949-Present Cutaways
Full Art Print Range
If you are unsure which print style will suit you best then please see our comparison below. We aim to dispatch all orders within a week of ordering with regular Photographic Prints being posted within one working day (ideal for framing at home).
Framed Print (£44.99 - £249.99)
Photographic Print (£4.99 - £129.99)
Poster Print (£11.99 - £29.99)
Jigsaw Puzzle (£26.99 - £34.99)
Canvas Print (£29.99 - £399.99)
Metal Print (£59.00 - £399.00)
Photo Mugs (£14.99)
Fine Art Print (£29.99 - £299.99)
Mounted Print (£9.99 - £69.99)
Glass Frame (£19.99 - £59.00)
Acrylic Blox (£29.99 - £39.99)
Classic Framed (£44.99 - £249.99)
Greeting Card (£4.97)
Cushion (£29.99 - £39.99)
Mouse Mat (£13.99)
Glass Place Mat (£49.99)
Glass Coaster (£7.99)
Good quality. Professional shipping.
High quality items, efficient service, well protected in transit, friendly & helpful staff
Fantastic prints and service
excellent service and product
Excellent, pictures, excellent service
My first order and happy with the delivery and product. Will consider further shopping at the Media Storehouse. Thanks.
Good quality card, good service. Will use again.
Every picture Ive ordered has arrived on time as promised & well protected. Further, each photograph exceeded my expectations. You folks do an exceptional job. I appreciate what youre doing that accentuates curiosity & a sense of wonder. Keep on evolving.
Media Storehouse had an 1897 map of the British Empire that Ive long used in low resolution in my British Literature course. I wondered if a larger print would be legible and useful, but I took a chance. The map I received is of excellent quality, clear enough to read even the smallest print.
Fast delivery. Good quality print
Prompt despatch and great quality of poster. Well packages and in perfect condition on arrival. Many thanks!
Excellent variety of material available for choice. I was delighted with the card when it arrived - speedily, as promised. My only disappointment was that I had entered text on the card when ordering it online, but the card I received was totally blank.
I had a Quick response, good follow through and the product is very good. I recommend Media Storehouse with thei product.
The print was even more impressive than I thought it would be. It arrived in damaged. And it has enhanced my library.
The poster is on excellent paper with vivid colors. Thank you.
As described. Prompt delivery.
Excellent print, very promptly sent, and well packed.
Looks exactly like t did on the internet. Ive had it framed and added to me collection of Jester memorabilia.
Delivery was later than day stated so had to make alternative arrangements for collection. Not easy as delivery address is different from mine. Thought toorder more art posters but found there was not much choice in so far as fine art reproductions were concerned.
Very happy with the product and the service